I am going to lay out a very simple line of logic based upon scriptures regarding intercession.
First, every believer should make intercession for the brethren (emphasis mine):
1 Timothy 2
First of all, then, I urge that supplications, prayers,
intercessions
, and thanksgivings be made for all people,
Second, we don't always know what to pray for because our scope of vision is so myopic. Or, as Lou would say, we're blind without Jesus giving us sight:
Romans 8
26 Likewise the Spirit helps us in our weakness. For we do not know what to pray for as we ought, but the Spirit himself intercedes for us with groanings too deep for words. 27 And he who searches hearts knows what is the mind of the Spirit, because the Spirit intercedes for the saints according to the will of God.
So we can see two simple truths: Verse 26 shows we're too blind to know what to pray for ourselves at times, so the Spirit helps us. Verse 27 shows that God takes intercession to whole 'nother place with us as He will help us intercede for the saints according to His will.
Praise God for making provision for our weaknesses when it comes to intercession! This is beautiful. God has made it simple for us. The only thing that remains is our freewill.
I say that because experiencing the Spirit interceding through us can be hard to bear. There's an anguish in Father God's heart for His people and His creation that will manifest in a powerful emotional response within our own hearts. That's not exactly comfortable.
Now I'm not talking about working up an emotional response based upon our own feelings here. I'm talking about God's heart manifesting within ours and His Spirit praying out what He wants to pray. This can arrest one's heart and drive them to their knees to cry out on behalf of someone they don't even know, have never met, and have no love in their heart for. Even if our minds can't articulate what God wants, the very groaning of the Spirit through us is enough.
It's kinda like praying fervently for someone you really love and care about. We know that can come easily because our souls are knit together with theirs, but it's Father God's soul who is knit with His children that manifests. It can be painful to experience, but if we are willing to lay down our lives and submit to Father God's will in this, He will use us to pray out His purposes. We come into agreement with His heart and will.
David Wilkerson spoke of such intercession. It's an anguish that overwhelms you and drives you to cry out to God. Here he is speaking on this anguish: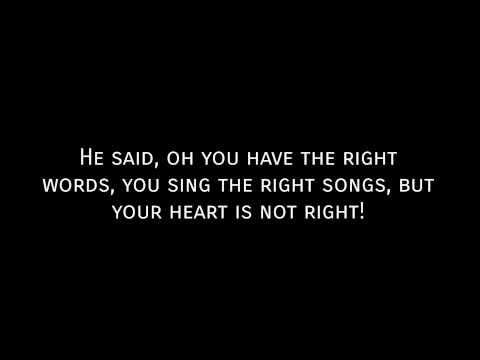 I share these simple ideas to encourage anyone reading this to submit to Father God to be used in such a way. Are we willing to allow God to break our hearts for what breaks His heart?
And even now, at such an hour, knowing what's going on around our world, now is such a time to submit in this way to God. The Body is being persecuted and attacked in such great measure.
Consider this scripture:
1 Cor. 12:26a
26 If one member suffers, all suffer together;
Is this scripture true? We know it is. But is it true in our hearts? Are we living this out? Are you willing to suffer the anguish of Father God's heart for the benefit of a brother or sister across the world?