Must Watch: NYC Doctor That Only Treats COVID-19 Cases Has Some Great News, Expertly Explains How To Prevent And Treat The Coronavirus
On Sunday a video surfaced on the web from a New York doctor that exclusively treats the coronavirus. As you watch the video you can see the exhaustion and the physical toll his work has taken on his body.
The New York doctor explains how one can get the coronavirus, it treated for the virus, and how to prevent contracting the virus.
Benny
✔@bennyjohnson

EVERY AMERICAN, WATCH THIS

NYC Doctor who exclusively treats COVID-19 patients says, "You don't have to be scared."
He expertly explains COVID:
- How you get it
- How you treat it
- How you cure it
- How you prevent it
Turn off the media & listen to a frontline Doctor: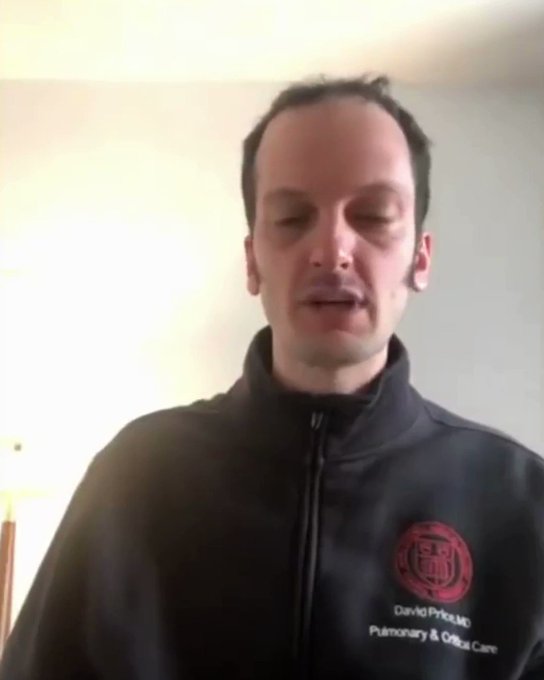 10.2K
1:16 PM - Apr 5, 2020
Twitter Ads info and privacy
6,573 people are talking about this
Benny
✔@bennyjohnson
Replying to @bennyjohnson
This video gave me so much hope.
This Doctor has treated thousands with COVID-19.
He shares his knowledge here so we can be safe.
What a hero.
God bless our frontline medial professionals in America.
Makes me sleep better at night.
Please share so others can be comforted.
RT
1,216
1:24 PM - Apr 5, 2020
Twitter Ads info and privacy
413 people are talking about this
The video was released by Benny Johnson who is a conservative reporter and works for Turning Point USA.
The video was published on the same day New York Governor Andrew Cuomo reported that the State of New York has seen its first drop in daily coronavirus deaths.
"You could argue that you are seeing a plateauing," Cuomo told reporters on Sunday, as he revealed that the state had reported 594 new coronavirus deaths — down from the 630 reported on Saturday and the 562 on Friday. At least 4,159 people have died in the state so far, with approximately 122,000 total positive cases.
When Cuomo was pressed if this could be the beginning of the end he said he can't be sure.
"The statisticians will not give you a straight answer on anything," he responded. "At first, it was straight up and straight down, or a total V. Or maybe it's up with a plateau and we're somewhere on the plateau. They don't know."
"The number of beds doesn't really matter anymore," Cuomo went on. "We have the beds. It's the ventilators, and then it's the staff."
What is positive to see is that the great doctors of our country are starting to get a handle on this disease.
Fox News